Smart digital services for connected cars are key to creating the sustainable mobility of the future. Can we support drivers as they move from fossil-fuel cars to electric cars? Connected car data provides us with lots of information; information that, when analyzed and applied correctly, can lead to important insights and new digital services for the cars and mobility of the future.
How to extract insights from car data
There are two main perspectives, or approaches, from which you can extract insights from car data. The first centers around a hypothesis: you have a hypothesis and want to use connected car data to conclude whether it is correct or not. Say, the number of cars driving through a certain area during a weekend. The second approach works the other way around. You look at the data and start to see certain patterns; about the average travel distances of electric cars, perhaps, or in which neighborhoods shared mobility services could be particularly successful.
Regardless of how you approach it, car data provides highly valuable insights. This is why WirelessCar combines both of these approaches in our development of digital services for connected cars.
How insights from car data benefit car makers, car rental companies, city/community planners, and individual drivers
Insights from car data can mean different things to different parties. Below are some examples of this.

Car makers / OEMs
Does the car data indicate that an OEM's cars are used the way they have been developed and optimized to be used? Should a certain car model be designed differently to better cater to drivers' requirements?

Car rental companies
Are their rental cars primarily used locally, or for longer journeys? Do renters use them for long or short periods of time? Do some cars cross international borders (perhaps in violation of the rental agreement)?

City and community planners
Insights from car data can facilitate city and community planning in numerous ways. They can help determine where to put charging stations for electric cars, or parking lots for commuters. Local traffic flows and peaks can be measured and evaluated with greater accuracy.

Individual drivers
Insights can be used to describe, and potentially improve, driver behavior. Similarly, they can also inform the driver about how a certain car model or driver behavior affects fuel consumption.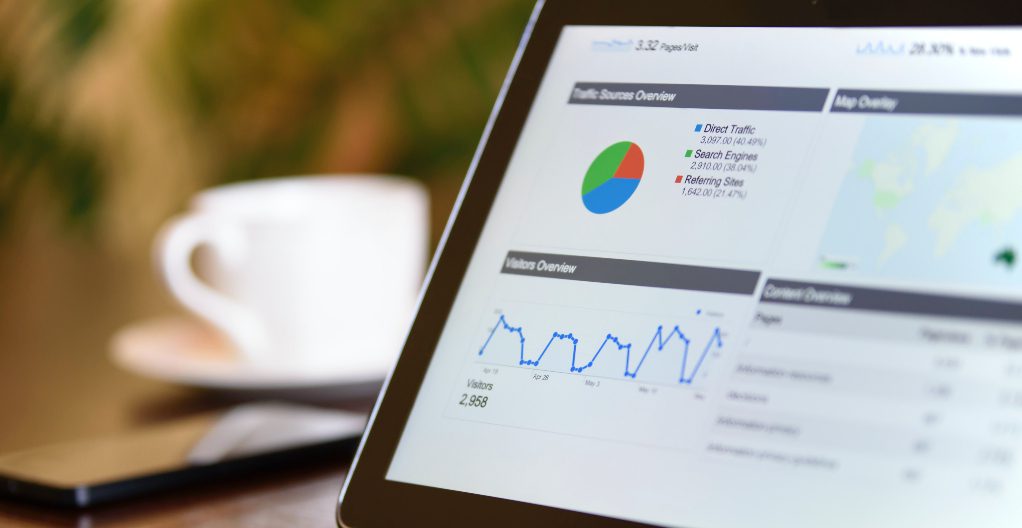 How to obtain as much and as detailed connected car data as possible
Surveys and studies on driving are often conducted by telephone, email, or through physical interviews with drivers. One example of this is the American Driving Survey, where 3319 drivers were interviewed about their driver behavior. However, these methods are not only unreliable, but highly inefficient and resource intensive as well. Collecting this data digitally is both easier and more precise, as millions of connected cars report their mobility patterns every day. Moreover, you can receive a lot more (and more complex) data, which you can then compare and evaluate – isolated or in major data sets.
Turning insights into smart digital services for connected cars
A crucial question for us at WirelessCar is how we can contribute to the future of mobility, including increased electrification and vehicle utilization rate. Connected car data allows us to extract the insights that enable smart digital services for connected cars. As designers of these services, we look for Design Thinking's Sweet spot of innovation. When all three areas are combined, it indicates that a new, concrete service would likely be successful.

Desirability – Can our insights be turned into a useful service that customers actually want? To whom is it useful, and why?

Viability – Will this service be good for our customer's business? Will it be good in terms of sustainability, CO2 impact and climate? (Here, we have modified the Design Thinking model slightly, and added CO2 impact as a parameter)

Feasibility – Do we have the data and technology we need to build, deliver and sustain this service?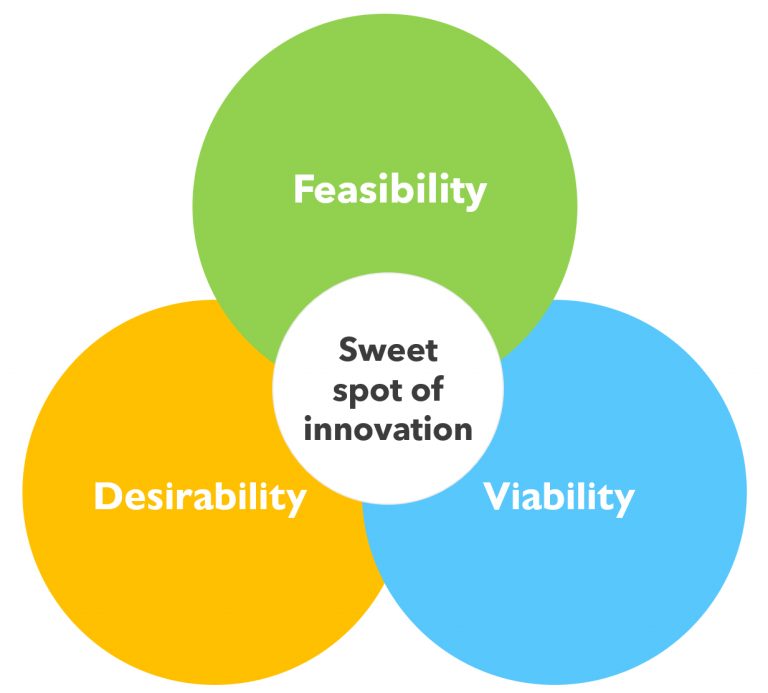 The technological landscape that enables new digital services for connected cars
WirelessCar uses tools such as Amazon Web Services SageMaker, AWS QuickSight and Microsoft Power BI for analytics, machine learning and data visualization. We provide purpose-built data and analytics management capabilities such as data framework, DataOps teams, privacy and security by design, data consumer APIs, and analytics discovery accelerators. When developing new digital services, we combine experience and cybersecurity with a genuine understanding of not just our customers' service platforms, but the work that goes into building and maintaining those platforms too. New services can be added to existing clouds, and existing services can be streamlined further.
All together this allows us to help our customers utilize their connected car data, and become more data-driven. Do you want to know more about how WirelessCar can accelerate the utilization and insights of your connected car data? Feel free to contact us!

Head of Business Development: Daniel Fredriksson
Vice President Strategy, Product Management & Partnerships: Sofia Granath
Visit our website to learn more about our products and solutions, and how we work. You can also find lots of additional, useful information here on our WirelessCar blog, including articles on everything from automotive cybersecurity to the future of mobility.