The car rental market is highly competitive, with car rental companies working to streamline operations and improve customer satisfaction. Car makers have a central role to play here, and in shaping the car rental industry of tomorrow. Connected B2B solutions – made possible through connected car data – are crucial for overcoming the key business challenges of the industry. These solutions enable car rental companies to meet their customers' demands, while also creating new revenue streams for car makers.
Connected car data has the power to transform the car rental process
When rental cars are returned to dealers, they need to undergo a manual, time-consuming process before a new customer may rent them. By having access to connected car data, however, rental companies can prepare and tailor the return process of each vehicle. The return process is optimized, and the car's utilization rate increases.

In fact, connected car data allows the entire car rental process to become digital. In a conversation I had with Alexander Boone, Senior Director of Mobility Innovation at Sixt, we talked about the needs of car rental companies – now and in the future. According to him, Sixt's increasingly digital journey has only just begun: "Our strategy is to digitalize the entire car rental process, and connected car data is key to making that possible. This is not a distant, future vision, but something we are already working on. We expect to deliver our cars straight to our customers without them having to visit us physically."
Alexander's statement underscores the transformative impact that connected car data will have on car rental companies: a smoother and faster car rental process, better and quicker vehicle status insight, greater predictability, and reduced total cost of ownership (TCO).
Connected B2B solutions that meet car rental companies' demands
Connected B2B solutions, enabled by embedded connected car technology, will help transform the way car rental companies do business. The dongles that are sometimes used to receive remote commands in cars today are really a thing of the past.

By providing these smart digital solutions for car rental companies, car makers are able to benefit from new revenue streams and increased brand loyalty. These solutions allow car rental companies to maintain control over, and get the most out of, their fleets. The solutions should be scalable according to different geographic markets and volumes. Dynamic and static vehicle data can be packaged into different data sets. These sets can then be customized for different car rental companies.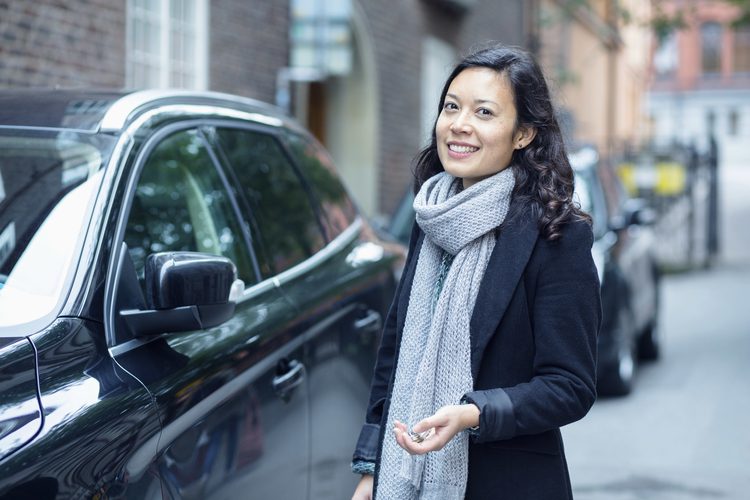 Connected car data enables touchless car rental processes
The digitalization of the car rental process is beneficial both from a business-to-business and a business-to-consumer perspective. A key aspect of this is the concept of the touchless rental experience. Accelerated by the coronavirus pandemic, it is a development that continues to gain traction. To Alexander Boone at Sixt, it is clear that this is what customers want, and increasingly expect, their car rental experience to be like.
"There is an ever-increasing customer demand for making the car rental process touchless, which is to say completely digital. And if the customer wants to switch one rental car for another, many prefer to do so via an app."
In addition to the health and safety aspects, touchless rentals make for an easier, quicker rental process for companies and customers alike. For example, car rental companies do not need to rely on physical offices and front desk personnel. Instead, they can focus on ensuring a great, seamless customer experience online. For customers, it means that cars can be rented and accessed completely digitally, on demand.
Additional benefits of connected car data for car rental companies
Connected car data enables many other useful services too, besides touchless car rentals:
Increased vehicle utilization and reduced total cost of ownership (TCO)


The vehicle's health can be monitored throughout the rental cycle, and the car can be utilized more quickly once returned to the car rental company.

Useful remote commands, such as car climatization on demand


The embedded solution in the car allows users to send remote commands when needed: locking your car remotely, or

using

remote pre-climatization to get the right temperature in the car before you use it

,

for example.

Roadside assistance


Customers can notify rental companies if they require roadside assistance.

Rental compliance


Warnings can be activated in the event of in-car smoking, theft, or if a car breaches its geofence (such as by crossing state lines or a national border), for example. If necessary, a function such as

immobilization

can stop the vehicle from starting.

Digitalized rental deliveries and returns


Increased operational effectiveness through an accelerated delivery and return process; safe and convenient for car rental companies and their customers alike.
Want to know more about how car makers and car rental companies can benefit from connected car data and connected B2B solutions? Make sure to read my other blog articles on this subject, here and here! If this topic is of interest to you, I also recommend that you check out my article on how connected fleet management unlocks the business potential of shared mobility. Feel free to email me at Peter Håkanson if you have any questions.