As we approach the end of 2022, it's important to look back on the past year and all the insights, new partnerships, and other exciting developments it brought. Here are ten highlights from the past year that add to our sense of optimism for 2023 and beyond!
1. We surpassed 9 million connected cars worldwide…and are closing in on 10
WirelessCar has been working with global car makers for over two decades, and this spring we reached a new milestone of providing connected services for nine million vehicles in 100+ countries. Many of our OEM programs have also celebrated their own connected car milestones this year. Let's see if we hit ten million before the end of this year!
2. We expanded our presence in Japan, including the launch of our website in Japanese
As the world gradually began to open up again, we set a clear focus on Japan, building upon the work we have done with Japanese OEMs. In addition to providing services in Japan, we made great progress in establishing more of a local presence in this critical market. Additionally, we launched our website in Japanese and attended the Automotive World Nagoya conference this October, with our CEO and Head of Business Development taking the stage to present WirelessCar's offerings. Make sure to look for us at Automotive World Tokyo in January 2023!
3. We launched the Journey Log app with Polestar
In February, we reached a significant milestone when Polestar, the electric performance car brand, launched the Journey Log app in Sweden. Based on Android Automotive OS (AAOS), it is the first in-vehicle application developed by WirelessCar. By sending trip data to our Position & Journey product as well as consuming the product's API, the app allows businesses and consumers to track mileage and energy consumption. WirelessCar's ongoing work with in-vehicle apps paves the way for vehicle makers to develop new digital services in a fraction of the traditional development time.
4. We hosted a Customer Summit at our headquarters in Gothenburg
Several of our OEM customers came to Gothenburg this September to attend our first Customer Summit. The meeting of industry experts included a presentation about the future of the automotive industry by the CEO of SBD Automotive, Andy Hart, as well as interactive demos from WirelessCar and a deep dive into the critical topic of automotive cybersecurity.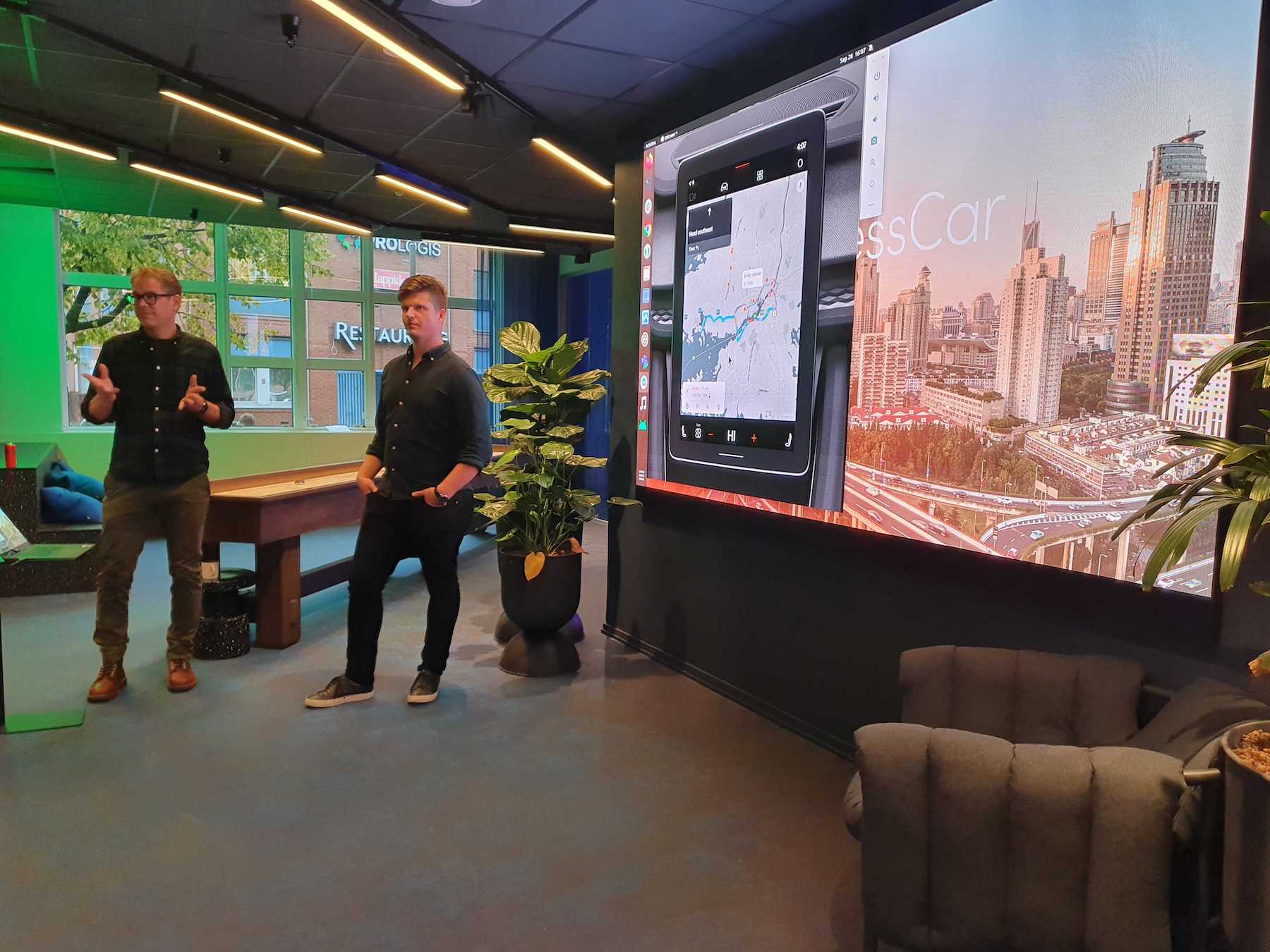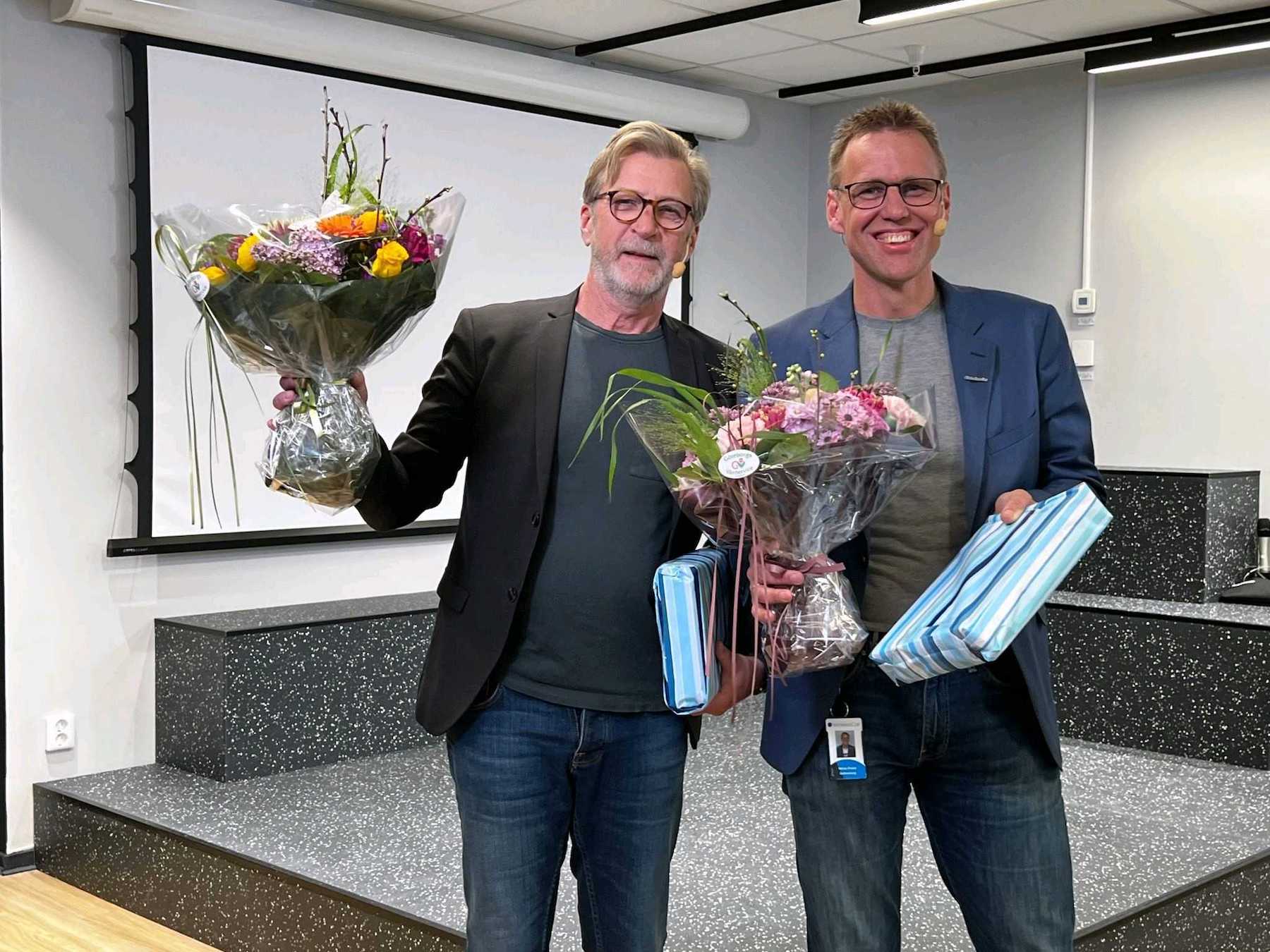 5. We welcomed Niklas Florén as our new CEO
After fourteen years as CEO of WirelessCar, Martin Rosell handed over the baton to Niklas Florén on April 1st. Florén, who has been with the company for ten years, most recently as COO, continues to lead WirelessCar through today's ever-evolving world, with a clear belief in the enormous potential to make a difference for the future of mobility.
6. We started an AI-research project for sustainable mobility
Together with the Center for Applied Intelligent Systems Research (CAISR) at Halmstad University, we kicked off a two-year project called FREEDOM. The project, which received funding by Vinnova, Sweden's innovation agency, will conduct research and development on how to turn connected vehicles into sustainable mobility using AI. By collaborating with Halmstad University, WirelessCar looks forward to finding new insights and creating digital services that will help shape sustainable mobility offers for car makers.
7. We're continuing to grow—reaching nearly 750 people globally
WirelessCar continues to grow rapidly as a company, recruiting new talent across the globe. In addition to increasing our presence in Japan and growing our teams in China, the US and Sweden, we look forward to opening the doors to our new office in Germany next year.
8. Our partnership with AWS continues to develop
We are proud to work with a large number of partners within the ecosystem, and one of our key strategic partners is Amazon Web Services (AWS). From joint webinars and articles to workshops and case studies, this year we also set an exciting ambition for a joint go-to-market strategy, building on our combined strengths which will really make a difference for the OEMs. Keep an eye out for exciting news throughout 2023!
9. We welcomed our employees back to new and improved offices
The past couple of years have taught us to embrace the changes brought on by working remotely. At the same time, we realized the importance of ensuring that our offices provide an inclusive, modern and spacious environment for collaboration and community. 2022 saw the opening of our expanded, renovated headquarters in Gothenburg as well as new offices in Beijing and Detroit. Our workplace is tailor-made for energizing meetups, team connection, and learning across the organization.
10. Our offering continues to grow, with the launch of Mobility Insights and our first Discovery assignment
At WirelessCar, we strive to be at the forefront of the automotive industry, and a key part of this effort is our Discovery offering. Our Discovery team focuses on validating business ideas, new technologies, and collaborating with customers on how to create new business. This includes Mobility Insights, taking mobility data such as traffic patterns, vehicle trip duration and charging statistics, and analyzing it to create valuable connected car products and services. Our first Discovery assignment was also initiated with Polestar earlier this year around Android Automotive OS in-vehicle applications, resulting in the Journey Log App.
For more insights on our work with connected car services, make sure to follow us here on our blog, and on social media. You can also visit our website to learn more about our customers, the work we do, and our solutions and products.