In April 2022, it will be fourteen years since I started working at WirelessCar. It will also mark the end of an era for me, as I will step down as the company's CEO. I could not be more proud of what we have achieved during these years, in the ever-changing world of automotive business. As I look back on the past fourteen years, here are some of my reflections on where we are coming from and where we and the automotive industry are heading.
My journey toward becoming CEO of WirelessCar
Back in my student days, IT education was nowhere near as commonplace as it is today. Even so, I read and studied what was available to me at the time. If you learned to code or program, all sorts of companies wanted to get a hold of you. As a result, I started working in IT at a young age, which meant that you just had to keep learning on the job as you went along. At 22, I became the head IT administrator of a company's corporate financial system; a slightly daunting yet very informative experience.
Later, I would go on to work at Hewlett-Packard, switching to more of a sales role. Driven by my need for new challenges, I went on to work with different start-ups and became the CEO of a company that developed systems for self-operating warehouse trucks and similar vehicles. After that, WirelessCar became the logical next step. The challenges that came with the job were simply too attractive, combined with the sheer anticipation of thinking that "this is going to be a lot of fun".
The past fourteen years have arguably proved me right. Working together with great colleagues on all matters and issues related to automotive digitalization and connectivity has been deeply rewarding, enjoyable and thought-provoking. I have always been curious about how you build service-based systems that can be applied and used in large communities. Essentially, how you tie your products to a service ecosystem, and allow your customers to become connected to your company's digital flow and revenue streams.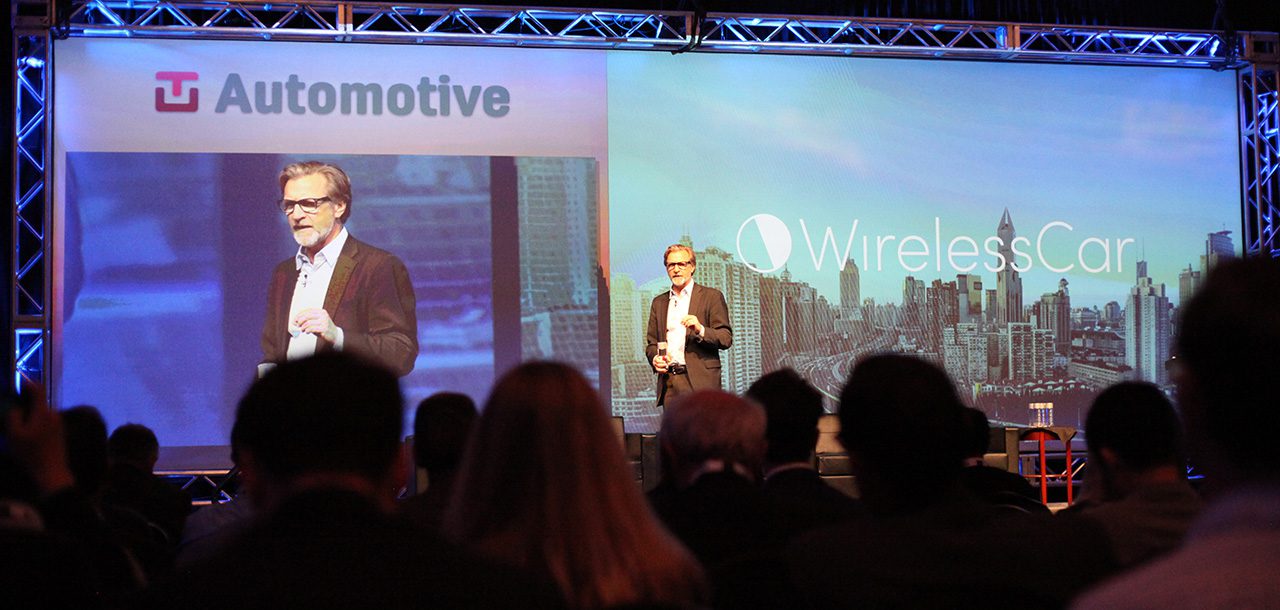 Realizing the value of automotive digitalization and connected car services
In the 1990's, "e-services" became the hottest thing around. The thinking behind it was completely right, but also premature. Today however, the technology has begun to catch up to those ideas. As for our industry, connected car services have become an everyday reality, and automotive digitalization has started delivering on its promise. With emphasis on started.
So much has happened in the past couple of decades that it is quite impossible to summarize it. Suffice it to say that we at WirelessCar have been at the heart of this development – revolution, rather – and that we have been forced to constantly learn, adapt and grow. Quite a warm-up, because that is what it is: preparing and laying the groundwork for things to come. More changes; greater changes; changes coming unexpectedly and at an increasing pace.

Convincing our customers and owners of the value of automotive digitalization and connected car services has been a challenge at times. Given where we are today though, it is clear that our dedication has been worthwhile. We always knew that we were on the right track, and are happy to see more and more car makers come onboard to work with us on the mobility solutions of the future.
Some of our key milestones, and what they say about WirelessCar
As for milestones, there are plenty of examples to choose from. The following three are all special to me in their own separate ways, and are also very indicative of who we are.

The global deal with BMW in 2009


BMW has always been a pioneer in the field of automotive digitalization and connected car services. Reaching a global deal with BMW in 2009 opened the door to a series of similar deals with other car makers, and to major expansion. Moreover, it played a significant role in establishing WirelessCar as the leading global automotive telematics provider.

Building and deploying our own digital infrastructure in record time


In 2019, after many years under the AB Volvo's umbrella, we built our own digital infrastructure over the span of a mere 6-7 months. Approximately two hundred processes/functions, covering everything from clients to finance, had to be built from scratch in order to suit our needs. All while adhering to the policy documents of our new owners, Volkswagen.





About half a year after we got started on this process, we went live – both remarkably quickly and with great cost-efficiency. It was

a lot

of hard work to be sure, but we succeeded and I will always be very proud of all of us for that achievement. It is a very telling sign of our efficiency and ambition, as a company and as a business partner.

Our agile way of working

was key to our success, as we worked closely among ourselves and with our customers. Insights and useful experiences spread throughout the organization, generating lots of new knowledge.

Going from four offices to five hundred, while remaining one WirelessCar


The pandemic forced all of us to think in new ways about a lot of things. Where and how we work, for example. In essence, WirelessCar went from having four offices to about five hundred, when everyone started working from home. In hindsight, it all worked remarkably well. The company stayed as one and we continued to develop, deliver and grow. Our fighting spirit is strong, as is our sense of community and personal responsibility.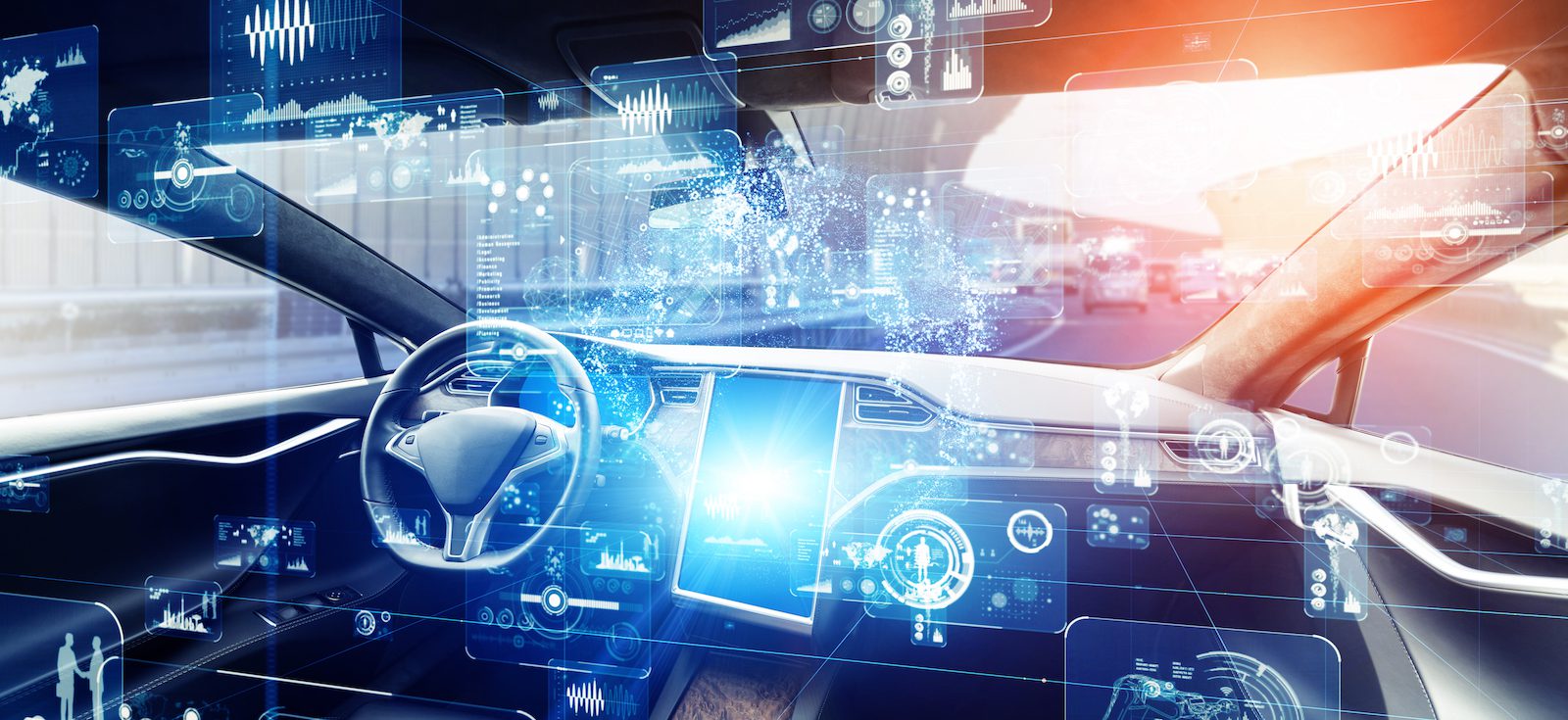 The only constant is change – and that is a good thing
Electric vehicles; autonomous driving; the software-defined car. These are but some examples of how the automotive industry is changing. Or rather, how mobility as a whole is changing. Because when it comes to automotive digitalization and connected car service development, we have only begun to scratch the surface.

WirelessCar has been dedicated to the automotive industry for over twenty years, and we will continue to be. We have gone from a staff of enthusiasts in a small office space to a global connected car service provider, serving nine million cars in more than a hundred markets. While we cannot know with absolute certainty what the future holds, we are prepared for it and eager to continue exploring it together with customers old and new.
For WirelessCar, as well as for myself, the time is right for a change. The company is  ready for it, and I know that my successor Niklas Florén is precisely the right person to continue to lead the organization as the new CEO. To learn more about Niklas, his vision for WirelessCar, and his thoughts on the future of the automotive industry, I recommend that you read his recent article as well. While I will no longer be the CEO of WirelessCar, I will follow the developments of the industry closely. I look forward to spending more time with my family – my (soon to be) wife, children and grandchildren – and to devote myself even more to my greatest private passion: sailing.

Last, but certainly not least, I want to express my gratitude to all colleagues, coworkers, customers, and partners. You will be missed, and it has been a pleasure working with you all of these years. Thank you so much!