Call center services for connected cars are getting increasingly common, complex, and, perhaps unavoidably, complicated. This presents certain challenges, but a lot of potential as well. OEMs need to find a way to tackle the issues that will arise, and do so with professionalism. If you succeed, that will enhance your customers' perception of your brand, and increase your profits. If you don't, your customers will likely use someone else's call center services, and reward your competitors instead.
Three key reasons why OEMs need to offer call center services for connected cars
The more services you offer, and the more elaborate these services are, the more important it is that you can actually deliver what you are offering. In effect, what your brand is offering.





You cannot cover all questions in a manual, or direct customers to a chat site when they are driving. A customer who experiences a problem while driving will want help with that right away, and there is no way of solving it unless there is a person that the driver can talk to. As an OEM, you will want to have someone representing you to the customer when they need help – your help – the most.

Immediacy and knowledge are key to all successful call center services.





When a problem occurs with his or her car, the driver will need to explain the situation to the call center service personnel so that fast and proper assistance can be given. It is not simply a matter of picking a certain service from a list, or through a mobile phone app. In addition, call center service personnel must quickly be able to find specific, local solutions for the customer's needs. These may include a rental car, a taxi or ride-hailing service, a service station, a restaurant, accommodation, and more.

If an OEM does not have its own call center service network, including personnel capable of immediately helping drivers in their time of need, the driver will start to use other call center services.





These other services, and the companies that offer them, will benefit from the customer requiring them, meaning they will take the car to their garage, their service station, their rental car affiliate. The OEM will not just miss out on revenue, but on the opportunity of connecting the driver to the OEM brand as well.
Your call center services should represent and support your brand
The most important call center services are those that reinforce your brand and your values. Many OEMs completely miss out on this opportunity. It is not about copying something that someone else already has; you want to promote and strengthen your brand through the services you offer. If your brand represents safety, you will want to provide the best possible safety features. If your brand represents driving comfort, your services should enhance and manifest that. Call center services are by no means for premium OEMs only. All car makers can benefit from these kinds of services, as long as they are built and managed properly.

Additionally, your call center needs to be flexible enough to be able to offer various types of connected car services. Some call centers choose to focus on a select few services, and may be able to provide them successfully. However, this also means that they are unable to provide a wider range of services that drivers will, inevitably, request.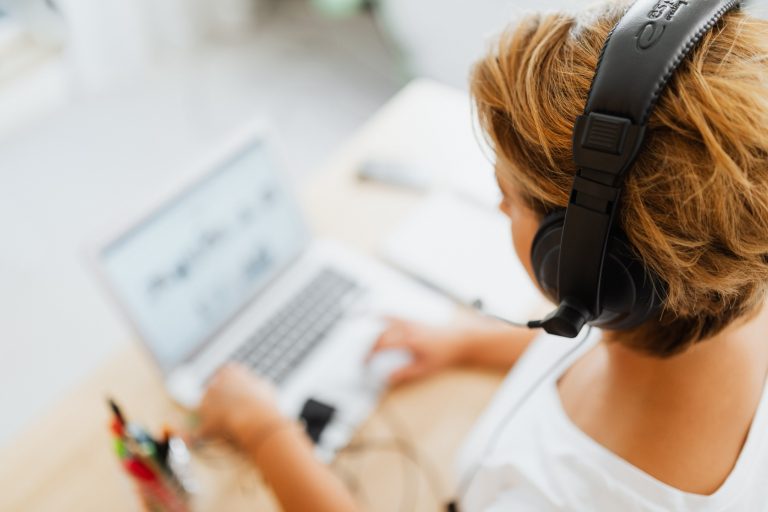 Personnel expertise, and your connected car service network, will determine the quality of your call center services
If you are stuck someplace in the middle of the night and you have a problem with your car, it is essential that you get to talk to someone who understands what the situation actually entails, and who can help you get out of that situation swiftly. At that moment, the last thing you want is someone trying to sell you something instead of offering practical help.
The biggest problem that call centers have, regardless of industry, is providing the appropriate level of personnel expertise. Call centers for connected car services need to be staffed by people who are experts on the subject, highly trained, and encouraged to learn more in order to offer great service.
Running a call center for connected car services, and doing it profitably, does pose certain challenges. This is partly why many call centers merely choose to specialize in particular services, like towing, or stolen vehicle tracking. However, meeting your customers' varying demands requires a connected car service network capable of handling a wide range of issues.

You need to build an infrastructure that involves your partners – dealerships, workshops, government agencies – across national borders. It takes time and money, but think of it as an investment that will form stronger bonds between you and your customers, strengthen your brand, and result in new revenue streams for your company. You will undoubtedly learn a lot along the way, and become an even better service provider in the process.
WirelessCar's solutions enable you to make the most out of your connected car services
WirelessCar builds and manages flexible, reliable end-to-end solutions for OEMs. That means we have a connection to the car, and to the databases for the car and the customer. Thanks to this connectivity, our solutions become a key tool for successfully implementing a variety of call center services for connected cars. 
Over the years, we have formed strong relationships with OEMs that work actively with telematics and connected car services. We understand the immense complexity of these services. Moreover, we know the importance of receiving the right data at the right moment, and providing the right service based on that data.
Cars are only getting more and more complex. That opens up the possibility – the need, in fact – for a multitude of elaborate connected car services. However, it also means that we as drivers will want someone to talk to from time to time, whether we are looking for the nearest car wash, or just the gas cap release button in our rental car. Offering top-of-the-line call center services improves your connected car services, enhances your customers' driving experience, and boosts your brand. In short, they provide major opportunities for all OEMs and drivers.
Want to know more about our call center solution? Contact us at our email addresses below, and make sure to read about WirelessCar's collaborations with Volvo and Subaru. You can also find lots of other, related articles here on the WirelessCar blog: what you can do today to create the connected car services of the future, how dynamic lifecycle management enables you to monetize your connected car services, and how connected fleet management unlocks the business potential of shared mobility, for example.