Car makers around the world largely face the same kinds of challenges when it comes to the development of digital services for connected cars. So, how can car makers overcome the challenges of connected car service development, and invest their money, time, and resources most wisely?
The top challenges of connected car service development
Some car makers have certainly come a long way in their work with connected car service development. Even so, the key challenges remain largely universal throughout the automotive industry. Listed below is my view of the five most common challenges:
Launching differentiating services at a faster pace
Keeping up with the ongoing technological development of the industry
Enabling seamless scalability
Complying with privacy and cybersecurity requirements
Securing cost-efficiency
The digital transformation of the automotive industry is powered by the gathering and analyzing of car data, and excellent connected car services based upon that data. Connected car data and services lead to higher profitability, increased customer satisfaction, and improved internal processes.
For many, however, this is a costly and challenging process in and of itself, not least due to the factors mentioned above. How can these challenges be overcome? What does overcoming them mean in practice for car makers?
All car makers need to meet society's demands for safe, smart and sustainable mobility
In my opinion, drivers, mobility providers and car makers themselves should expect the connected car to contribute to safe, smart and sustainable mobility. Gone are the days when connected car services were seen as a luxury perk for a narrow customer segment. In fact, the more car makers embrace the possibilities of connected car services, the greater the benefits for the whole society. Therefore, it is vital that the entire automotive industry is onboard with this technological shift.
Connected Car Essentials is a suite of products developed by WirelessCar. It provides car makers of all sizes with the foundation to accelerate car makers' efforts to develop differentiating services.
How does Connected Car Essentials help car makers?
Connected Car Essentials lowers the thresholds of connected car service development and deployment, for all car makers. This means that time, money and resources can be devoted to brand-specific services and to creating value, rather than having to "reinvent the wheel". It is a foundation from which your services can improve and expand, benefit your business, and help differentiate you from your competitors.
Note that Connected Car Essentials is not a homogenous platform that will be identical for all car makers. Its product composition can be modified to better suit a car maker's IT systems, service portfolio, key markets, etcetera. For example, it is no secret that many car makers face issues when they wish to provide connected car services in various emerging markets. Connected Car Essentials has a small footprint that enables a lean start, with services that can be enhanced and adjusted as a certain market matures over time.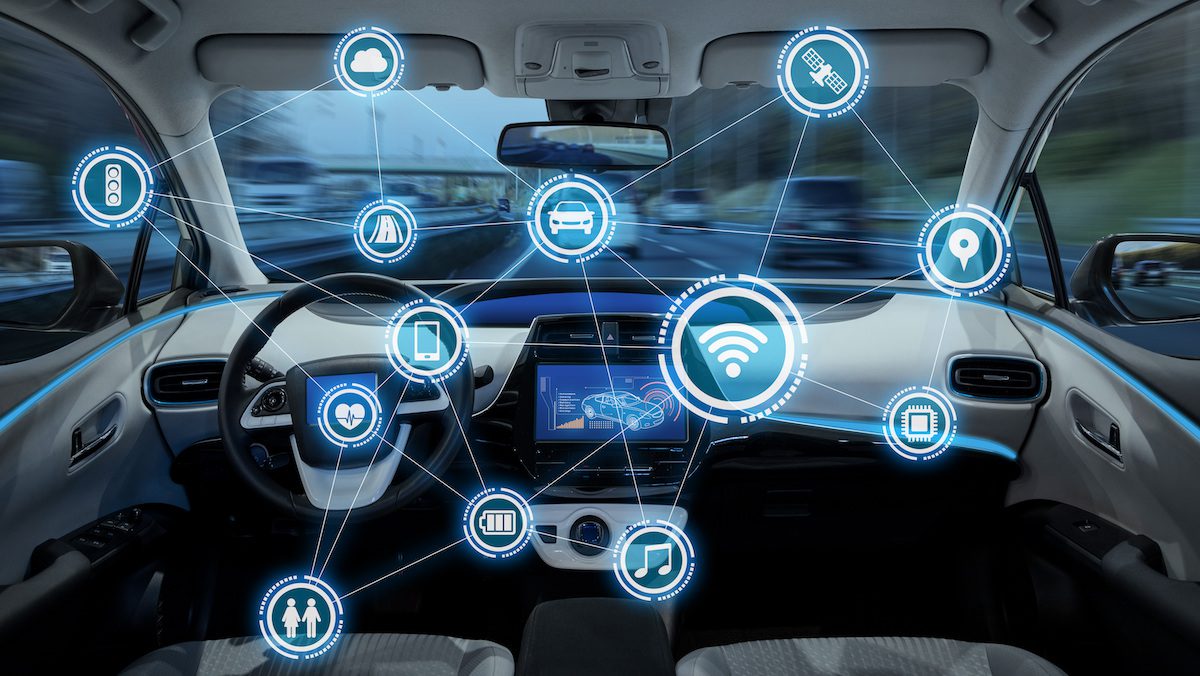 Who will benefit from Connected Car Essentials?
Niche car makers
Car makers with lower volumes targeting a niche segment, such as supercars, are facing increasing demands for their cars to become globally connected. Given the low volumes, cost efficiency is extra important.
EV start-ups
Electric vehicles are connected by default. This is a vibrant area where many new entrants start small, and have the ambition to scale up fast. Hence, to start lean with the ability scale is in focus.
Established car makers
Car makers that need to lift their legacy solution to the cloud and/or expand into emerging markets, which their current solution cannot support due to technical, legal or financial reasons. The challenges are multifaceted, but how to launch services at a faster pace while still meeting various regulations is of the highest priority.
Two-wheelers
The motorcycle market is in many cases behind the car market in terms of connectivity. However, given the advances in ADAS (advanced driver-assistance systems) and increasing demands for digital services, this is a growing segment. Due to the lower price of the products compared with cars, connectivity costs must be at a competitive level.
Want to know more about Connected Car Essentials, and how it can strengthen your business? You can read more about it, and schedule a demo, here. If you have any questions, you are welcome to contact me at martin.lundh@wirelesscar.com. Make sure to also read our other blog articles, including my articles on dynamic lifecycle management and how to build better digital services for your connected cars and your customers.