What Is it Like Working at WirelessCar?
When you step into a WirelessCar office, you can immediately feel the unique WirelessCar spirit. It is a culture that makes people stay and bring in their friends, while customers trust us with more and more exciting projects.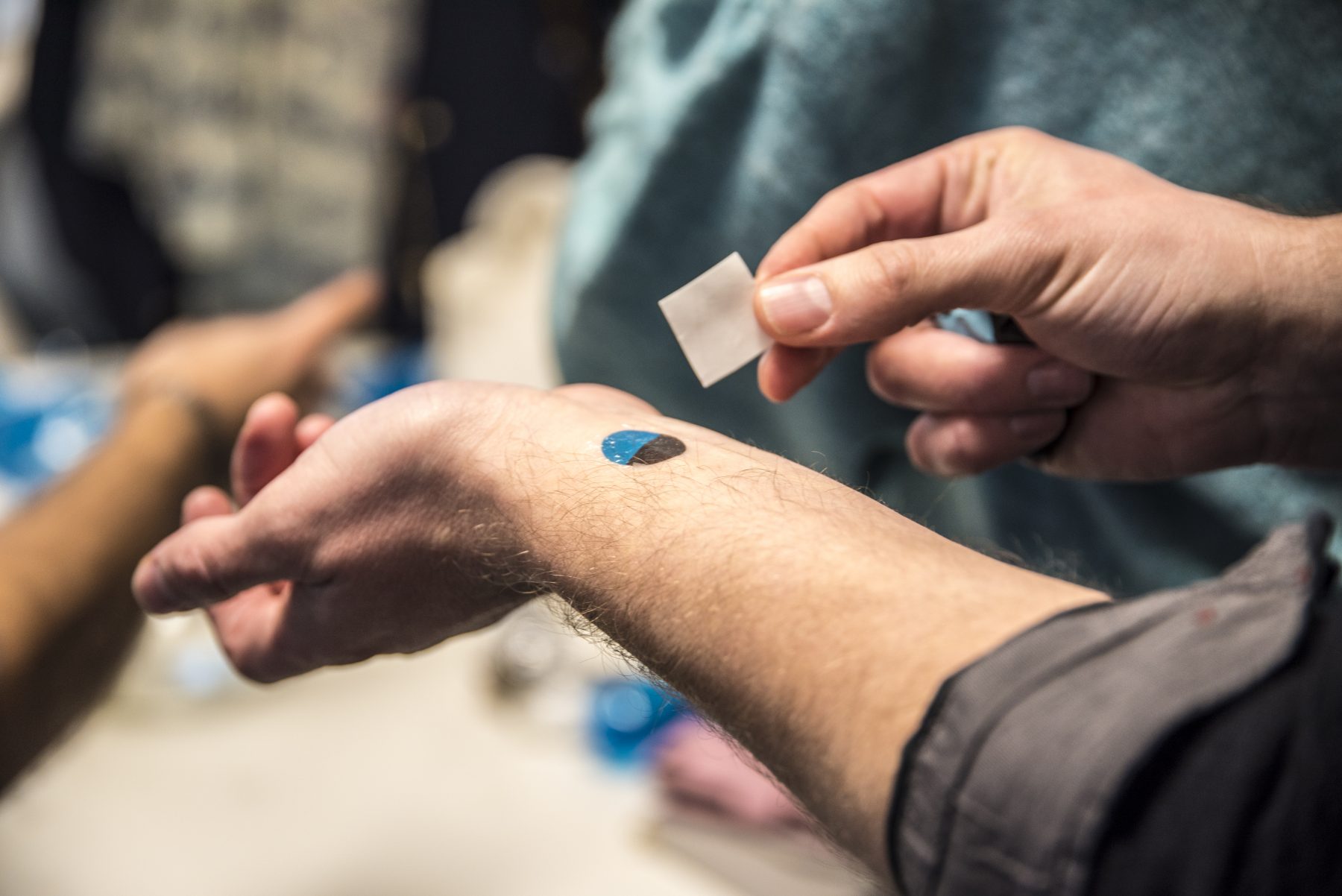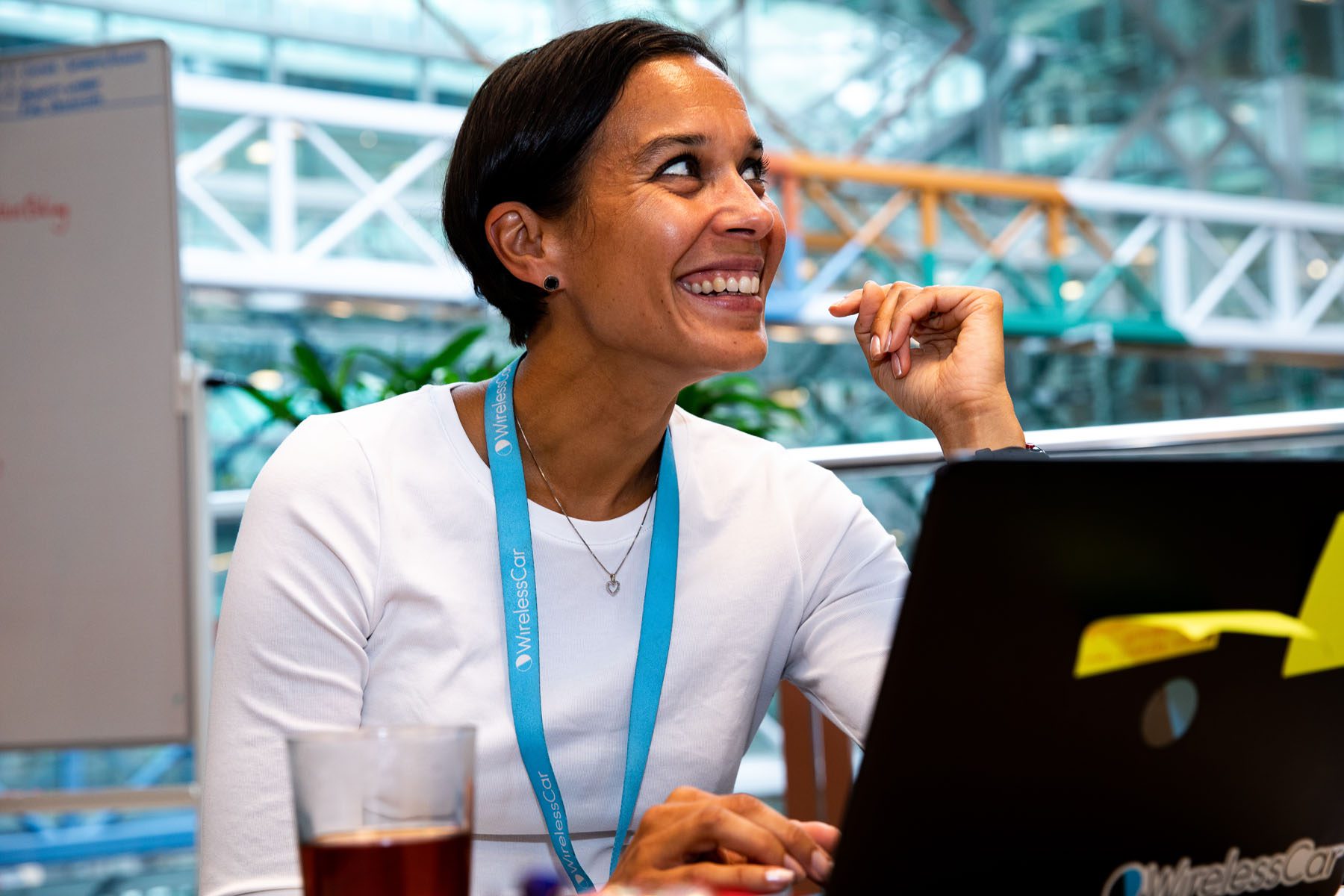 Your Progress Is Everything
Exploring new solutions and pushing the digitalization of cars is what we do – inside and out. That's why we empower you to be curious, grow your passion and learn the latest trends and tech. We do it by supporting you in your progress and ambition, and we look forward to celebrating new milestones together.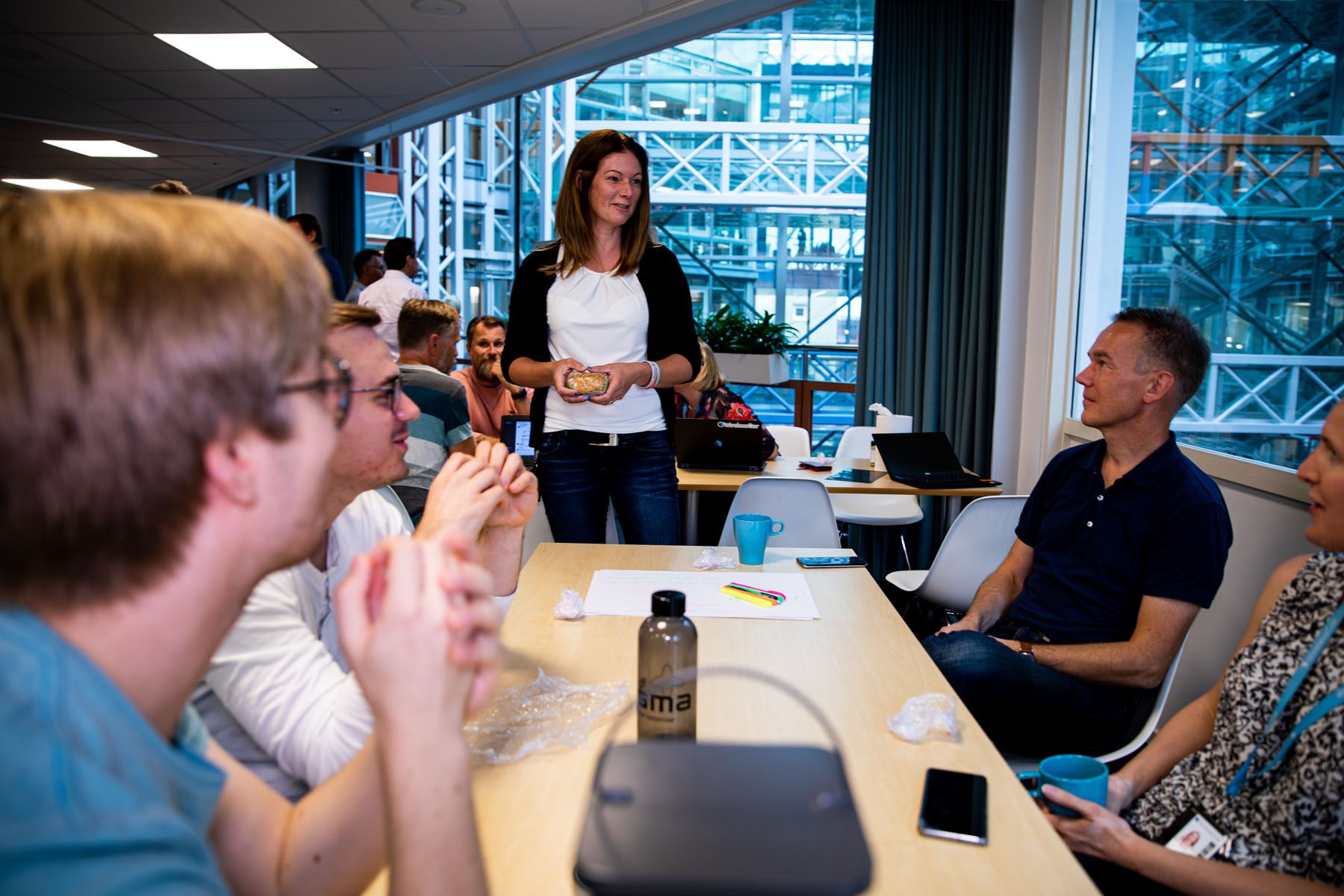 Be Part of a Close-knit Team
Our organization is built up by strong, independent teams that are given the freedom to excel. It is the team that analyses the customer's needs, suggests a value-creating solution, builds it, tests it and manages it – in close cooperation with the customer.
We Welcome You, You, and You
WirelessCar is a company made up of people from all backgrounds, and we find that to be one of our greatest assets. So regardless of who you are, and where you are from, we welcome you!

We take pride in being diverse, and having a workforce that brings a multitude of perspectives, experiences and skills to work, making every day fun and dynamic, and our services and deliveries even sharper.
"We work with Java, Python, AWS" – Meet Sepideh
Meet Sepideh Abedin, Application Developer at WirelessCar, and hear her talk about the tech and the diversity. "It doesn't matter your culture, level or background. You always feel that you are valued."
"I get more freedom here, in how we work and what tools we use" – Meet Jonas
Meet Jonas Jacobsson, Application Developer at WirelessCar and hear him talk about the freedom, the fun and the feeling of seeing something you work with in real life. "What we do is really used in the real world, I can se it physically, and that is really exciting!"
"It's the Culture That Sets Us Apart" – Meet Dara
Meet Dara Heed, Business Analyst at WirelessCar, and hear her talk about the unique WirelessCar Spirit. "It's really the culture that sets us apart: the openness, the trust, the fun we have and the way we work in our teams that makes it different"
"We Don't Shy Away from Doing Things in a New Way" – Meet Jens
Meet Jens Andersson, Architect and Developer at WirelessCar. "I think that there is absolutely no shortage of interesting stuff to do. There are so many cars to be connected, new services to be invented, and technologies to explore."
"I Love Being Part of Future Mobility" – Meet Sofia
Listen to Sofia Granath, Director Strategy & Product Management at WirelessCar, describing the current intersection between a digital lifestyle, sustainable mobility and disruptive technologies. "Apart from being the leader in digital services for future mobility, we also aim for working with shared mobility, fleet solutions and the connected city – that's what makes me proud"
"My Team Makes Me Really Proud" – Meet Erik
Meet Erik Andreasson, Delivery Lead at WirelessCar. "What makes me proud is to see people learn something new, change a behavior or challenge themselves to go outside of their comfort zone; and when they pull together as a team, supporting each other to achieve something that is really hard."
"There Are a Lot of Possibilities" – Meet Rain
Meet Rain Yin, Quality Lead at WirelessCar in China, and hear her describe her first months at the company. "A good thing about being a newcomer is that there are a lot of possibilities. I think individuals can definitely grow and learn together with the company."
"I really like the level of transparency" – Meet Arman
Meet Arman Erfani, Application Developer at WirelessCar. "What I really like about WirelessCar is the level of transparency that we have, both on management level and on a technical level."
Check Out Our Open Positions
We love being a fast-growing company, and always look forward to meeting new colleagues. So feel free to drop us a line, share your thoughts and perspectives, and tell us what you are looking for and what you would like to bring to our company. The future is yet to be created, so let's create it together!
Feel Free to Send Us a Spontaneous Application
We often look for new colleagues to join our team: skilled Java Developers, experienced Product Owners and DBAs, as well as Scrum Masters and Managers, to name but a few. Tell us who you are! We are happy to get to know you, and discover how well we match.
Want to get to know us better?
Get the latest news and job openings from us straight to your news feed.